Empowering Latina Leadership Alliance
Empowering Latina Leadership Alliance seeks to:
-Inspire and empower Latinas to broaden the perception of what they can achieve educationally and professionally
-Facilitate opportunities to benefit Latinas who are interested in pursuing networking opportunities and small business development
-Increase knowledge, grow, and strengthen group ties
Steering Committee:
Patty Casas, Keller Williams Realty

Juanita Zertuche, Black Hawk College

Liz Nino, Augustana College

Margarita Mojica, East Moline School District #37

Dulce Pollock, Rock Island Auction

Jazmin Newton Butt, Baraba K Wallace



Ana Preciado

To connect and to receive updates, check out our Facebook Group Page. For more information or sponsorship opportunities, contact: Zenaida Landeros, Program Director, (563) 214-5160.

Upcoming ELLA event: Catrinas and Cocktails: Register Here.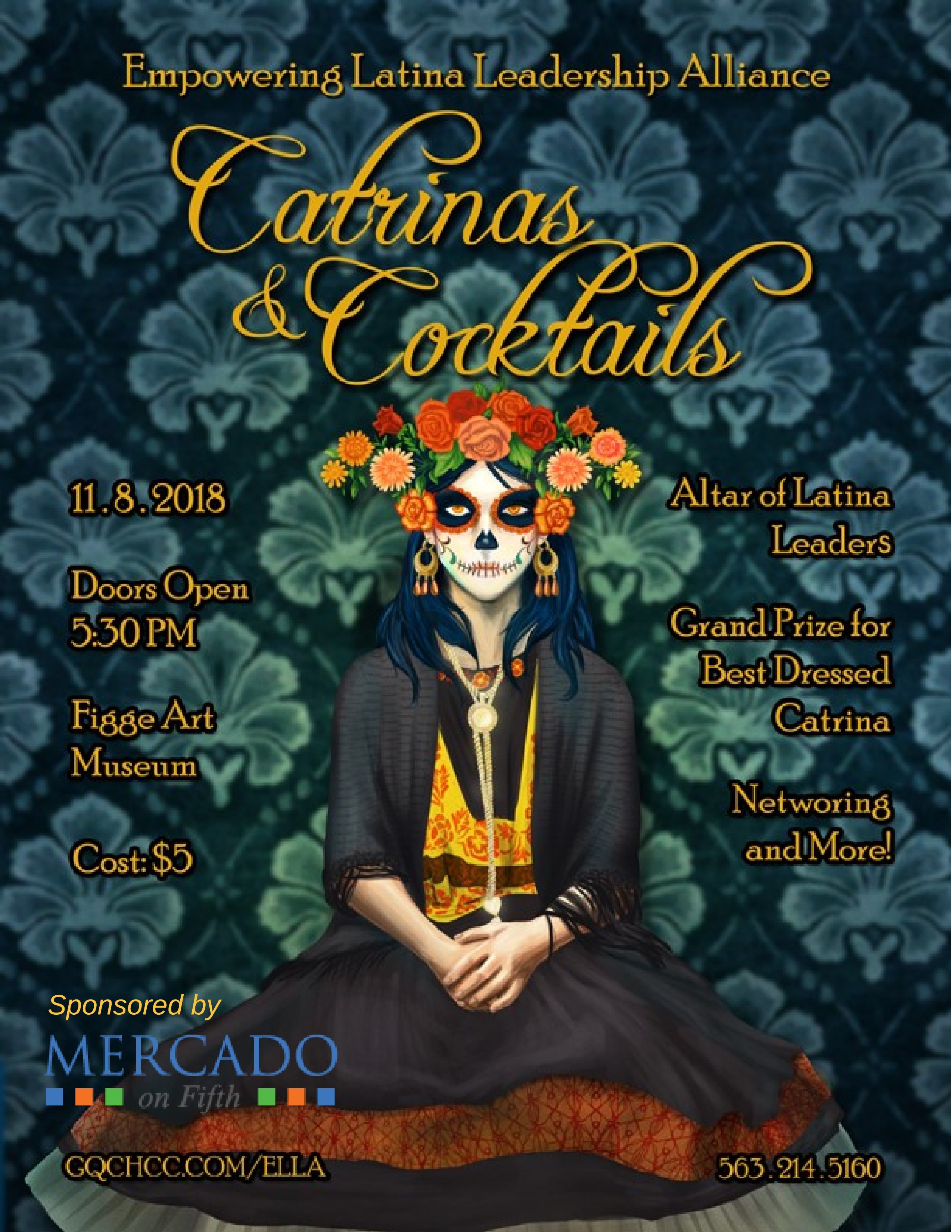 Past Events:
Dolores Film Screening and 2 Year Anniversary Celebration at Putnam Museum,
REGISTER HERE
Empower Hour Reception with Maria Hinojosa To register or form more info, click here.

ELLA Leadership Panel: Where's my 46 cents?
Networking Meetup, Wednesday, February 24th, 2016 at Hotel Blackhawk, The Spa, 5:30 pm - 7:00 pm. To register, visit our calendar of events.

Discover what ELLA is all about at our Inaugural Reception, Thursday, January 21st, 2016. Free to attend! To register, visit our calendar of events.